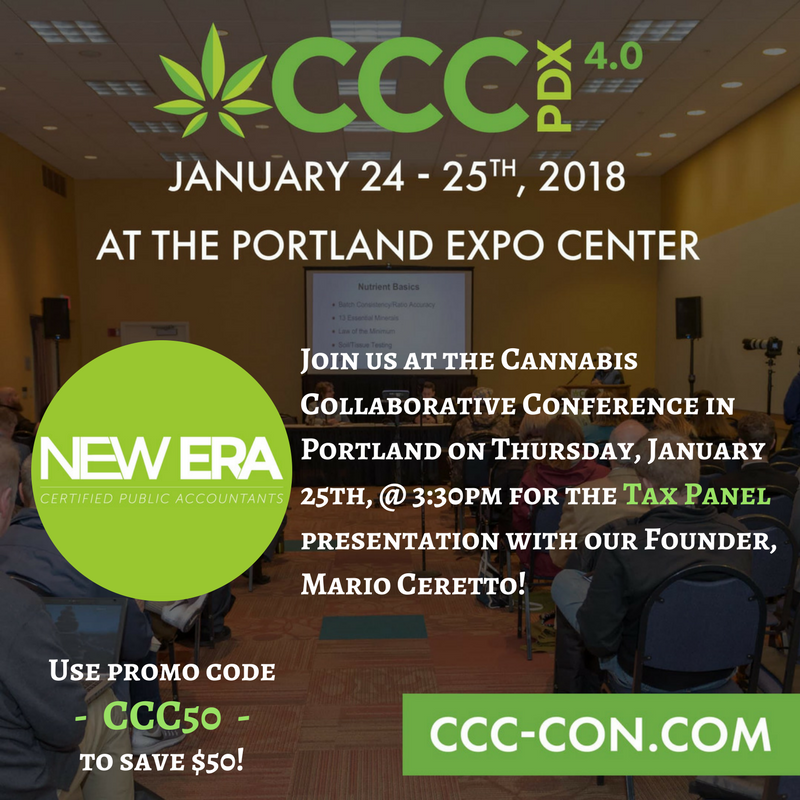 Congressman Blumenauer said in response to the Sessions announcement that this is a call to action. It's time for anyone who cares about cannabis to mobilize to defend state marijuana laws.
ESPECIALLY NOW!!
Come together to protect this industry with your fellow industry professionals at Cannabis Collaborative Conference 4.0!!
So… what can we do now?
Join fellow law abiding and tax paying professionals in the Cannabis Industry and UNITE! Cannabis Collaborative Conference 4.0 provides the perfect opportunity to band together and show the media and the world that we will not back down.
REGISTER TODAY and receive $50 off (promo code: CCC50)
Why attend? – It's time to be profitable!
The CCC has grown up with the industry in Oregon.Now three years into full legalization, we no longer need to offer cannabis 101 education. Now we are focused on education geared towards successfully and profitably operating in the current environment.
Here is a LINK to all the sessions!
There's something for everyone at CCC 4.0! Session topics include:
Taxes! Maximizing Returns & New Tax Reform
Growers meet Buyers – wholesale, retail, processors
Ask the budtender – find out what's hot & what's not
State of the Industry; Congressman Blumenauer
OLCC Updates, Seed to Sale training, Q&A
Cameron Forni and Matt Morgan- The Journey of a Cannabis Business
Energy Pavilion – Energy reduction costs & rebates
Banking Panel with Maps & Salal Credit Unions and OR Dept of Treasury
Cannabis Connex & Investor Lounge buying? selling? meet with cannabis valuation experts & investors
Moving across state lines – Expansion, licensing
Processing overview and post-extraction experts
Science utilization; DNA mapping, terpenes, scent control
Running the business more efficiently
Collaborate with 120 industry vendors
Product will be on display
Investor Forum: accessing capital, securities law, trademarks, attracting investors, California update, Investor due diligence & partnerships
Tax Deadline Reminder!
Partnership & S-Corporation 2017 Annual Tax Returns
are DUE March 15th, 2018
C-Corporations, Individuals & SMLCC 2017 Annual Tax Returns
are DUE April 17th, 2018
If you haven't received your 2017 tax return engagement letter, please let us know! If you have, be sure to sign and return it to us ASAP in order to ensure your spot on our roster.
Please contact clients@neweracpas.com or call (619) 255-4630 with any questions you may have. Please visit our website for additional information.